Virgin Australia (VA)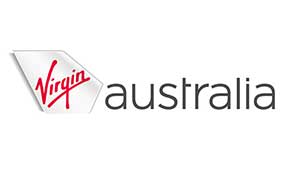 Introducing our latest airline partner:

Virgin Australia is an Airline carrier that operate domestically and internationally.
Hertz have been a preferred partner with Virgin Australia for 9 years.
Virgin Australia's frequet flyer program is called Velocity and Hertz have a separate agreement directly with Velocity. Velocity members can earn 3 Velocity Points per $1 spent with Hertz.
Virgin Australia have three main preferred partners - Hertz, Thrifty and Europcar. We work closely with VA to develop joint campaigns and special offers for our customers throughout the year.
Velocity Rewards:

Hertz works closely with Virgin Australia to provide special offers and discounts available direclty on the the VA website, both 'in path' and on their co-brand/car rental booking microsite.
Hertz Participates in Virgin Australia's loyalty program, Velocity, and offers Velocity members the option to earn 3 Velocity points per $1 spent with Hertz.
Hertz, VA and Velocity also work together to develop major joint marketing campaigns/consumer promotions which is supported by a joint marketing fund.
There are two separate ways to book with Hertz via Virgin channels.
IBE Booking Path - Customer can 'add on' a rental car from Hertz "in path" when moving through the flight purchase process. Customer can choose to add their Velocity Frequent Flyer number to their rental to earn points.

Co-Branded Webpage - The second option is via a webpage that sits on the VA Digital Platform. This included all preferred partners and is a purchase made outside of a flight booking process. Customers can choose to include their Velocity Frequent Flyer number or Gold Plus Rewards number to earn points for the relevant reward program.

Customers can also walk up to a Hertz rental counter after their flight and receive 5% off if they can show their boarding pass.